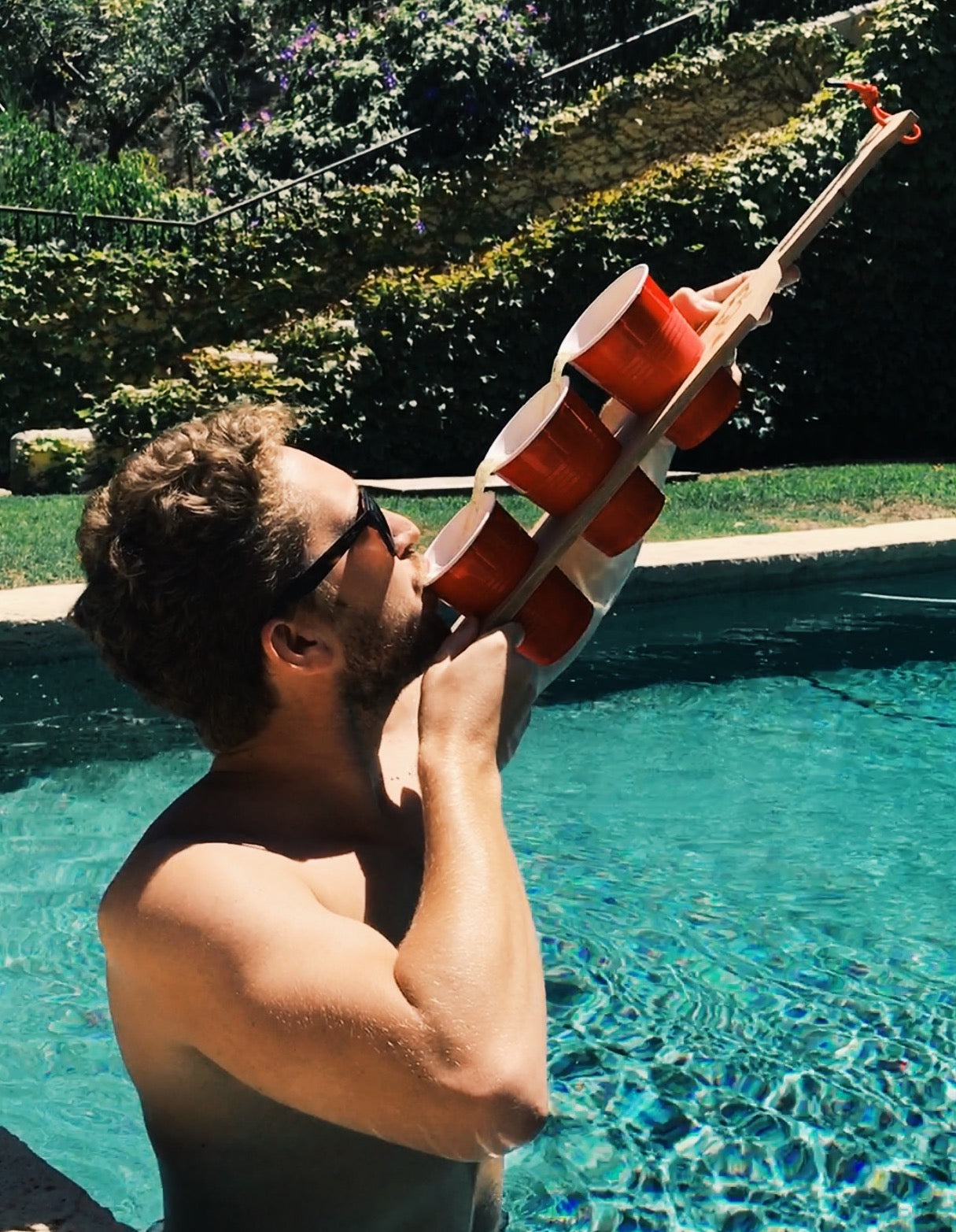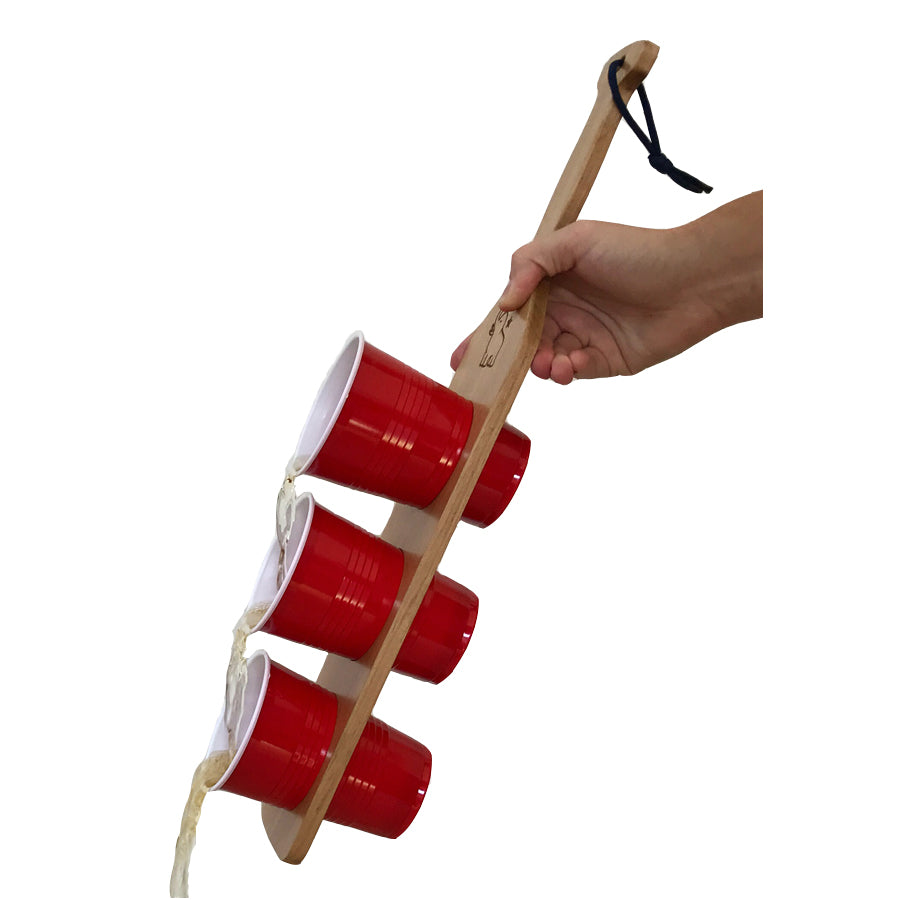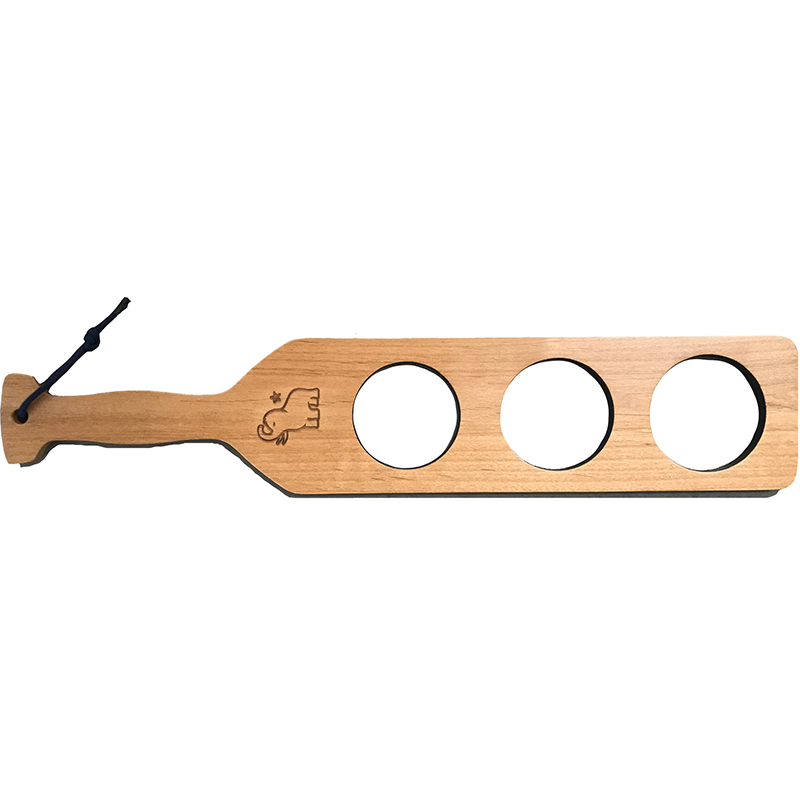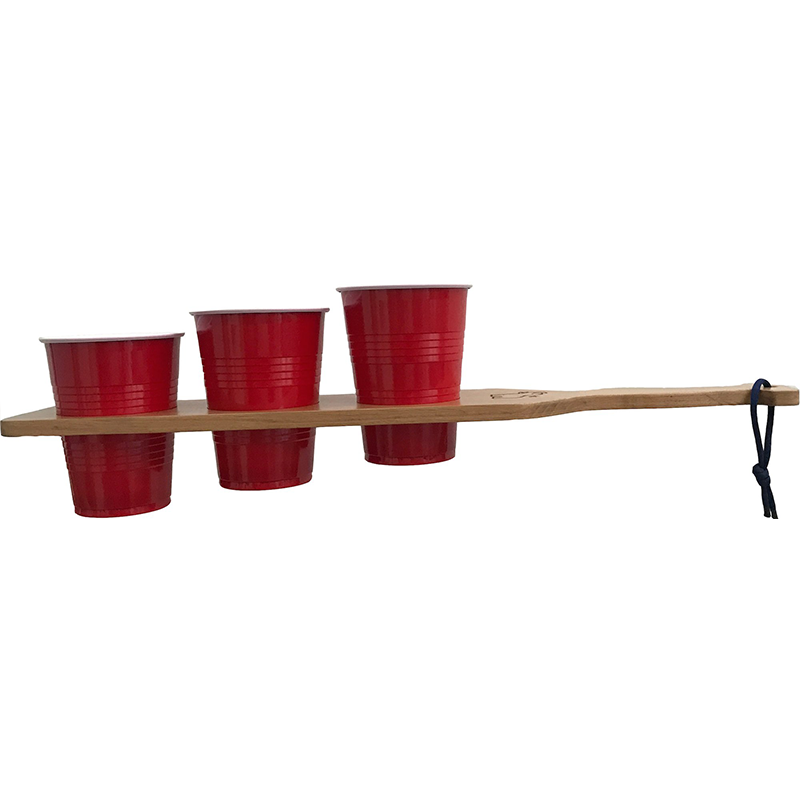 This ain't your granddaddy's Fraternity Paddle. The Paddle by Raging Mammoth™ takes one of the most traditional and sacred items in American college history - the fraternity paddle, and adds a memorable function to it making it that much more special to pass down.
3 holes are perfectly cut into the Paddle to fit any red cup in descending order. Just add beer, tilt, and you have a cascade of liquid gold.
The Paddle is cut from Alder wood, laser engraved, and finished with wax for protection. A Raging Mammoth navy blue paracord is tied on for decorative hanging.