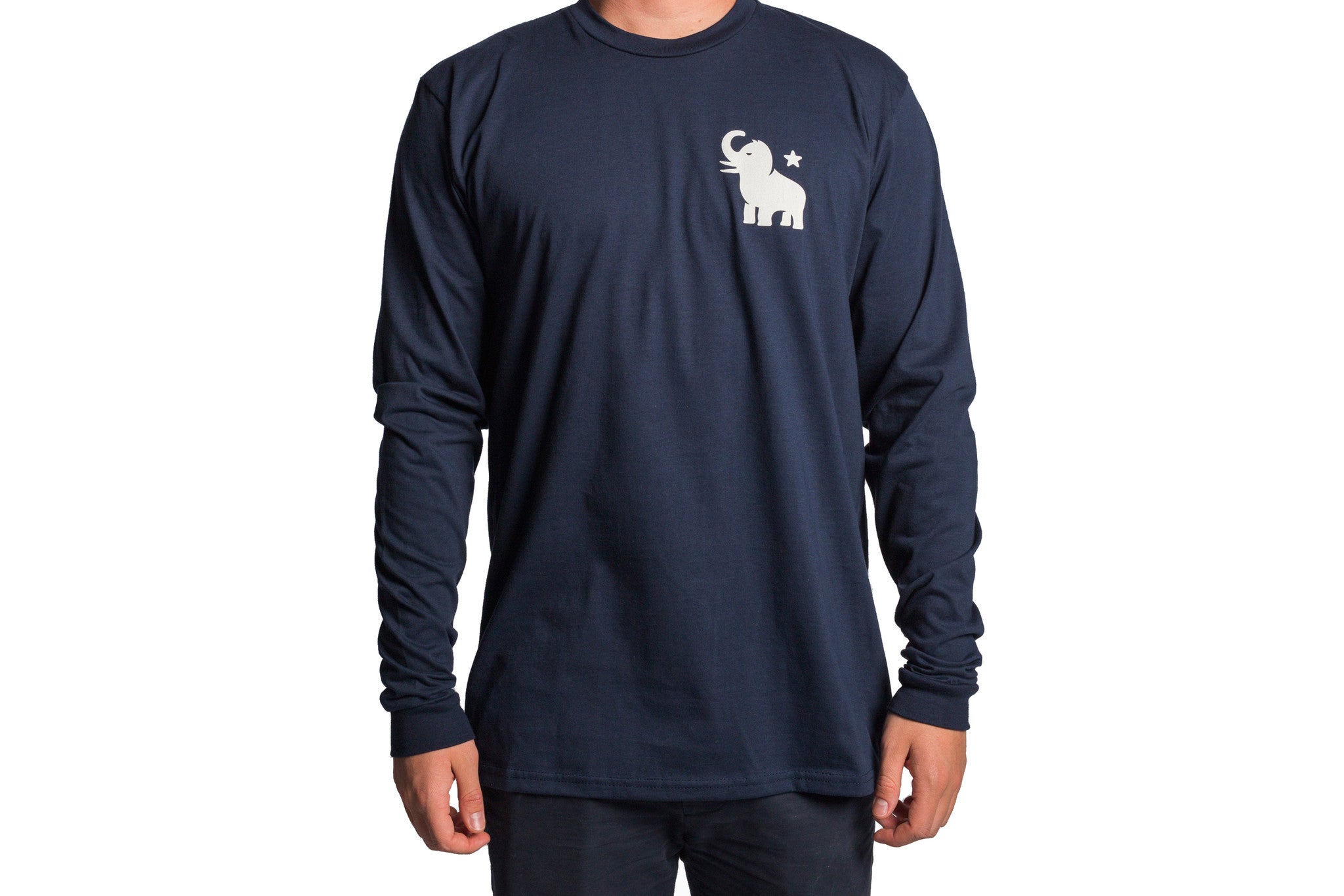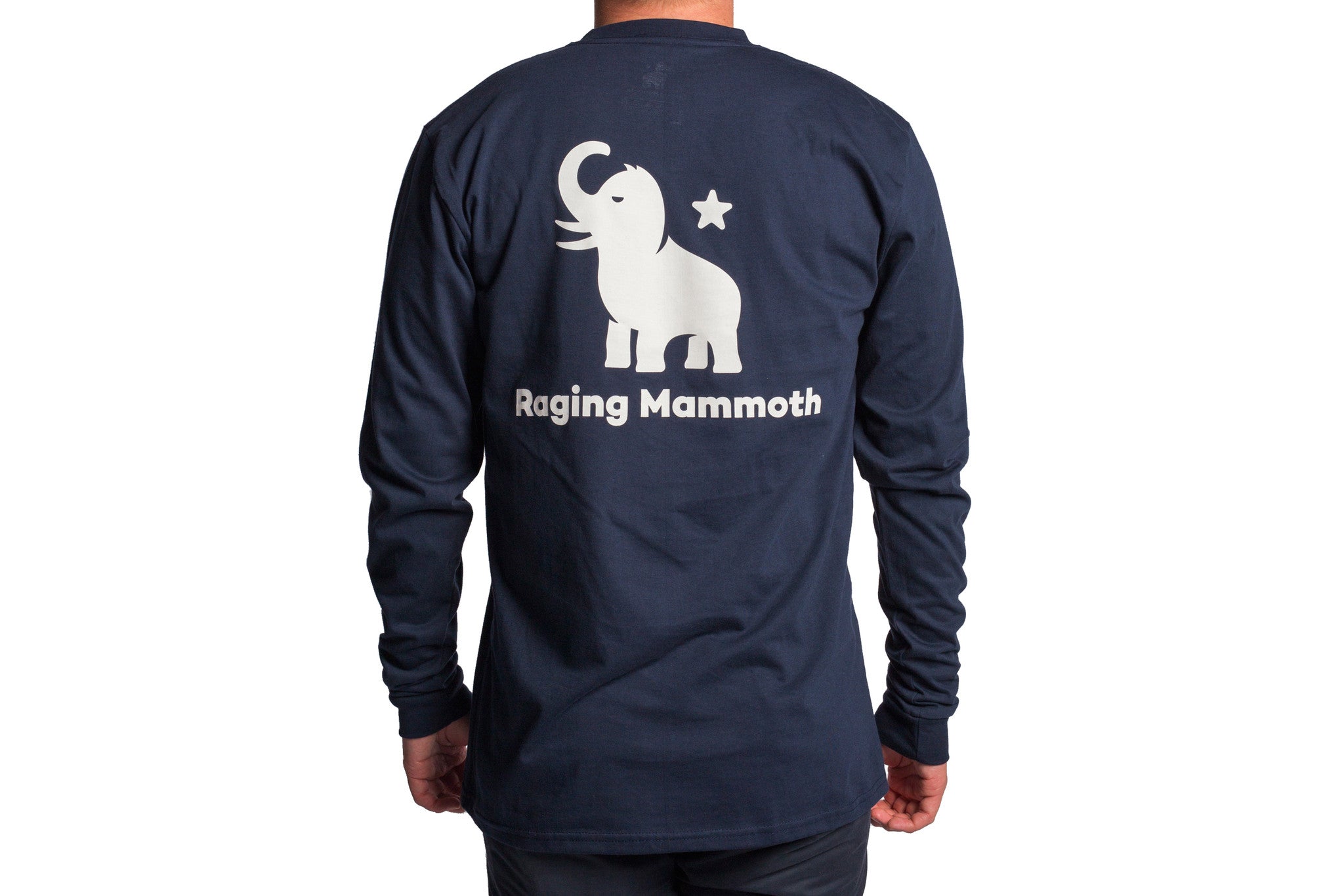 White Mammoth Long Sleeve
Description: Introducing the newest line of Raging Mammoth™ long sleeves, The Red, White and Blue Collection. This is our ode to American spirit and tradition which we hope to embody through every part of Raging Mammoth. 
Specifications: All manufacturing processes carried out 100% in the USA.
White RM logo printed on left chest, and blown up on back of Blue long sleeve 

Cotton grown, processed and sewn in USA

Printed and dyed in USA

Tag printed on inside for maximum comfort